Let's get one thing clear: WE LOVE TO DECORATE FOR HANUKKAH! It is so fun to go ALL out on the holidays. If you like DIY projects, this post is definitely for you. Now, get ready to get festive and to have fun with your family. Click on the pictures of the Hanukkah craft for their instructions.
Now tell us–which of the Hanukkah crafts will you attempt?
1. Toilet Paper Roll Menorah
This is such a fun craft to do and a safe and fire free way for your children to have their own "menorah".
 2.  Hand Print Menorah
Not only a fun project that any kid would love to do–but a great keepsake!. This would make a wonderful gift!
3. Make Your Own Menorah
All you need is stock paper. These would look so festive at a Hanukkah dinner party!
4. The Perfect Paper Star of David
Grab a pair of scissors and go to town. Hang from the ceiling or on garland for the perfect touch of Hanukkah flair.
5. Holiday Star Garland
6. Hanukkah Bath Stickers  
This is genius.  Check out these unique Hanukkah bath stickers! These would make really neat gifts, as well.
7. Upcycled Hanukkah Menorah
Follow these easy directions for a DIY menorah that lights up any room (fire not needed!)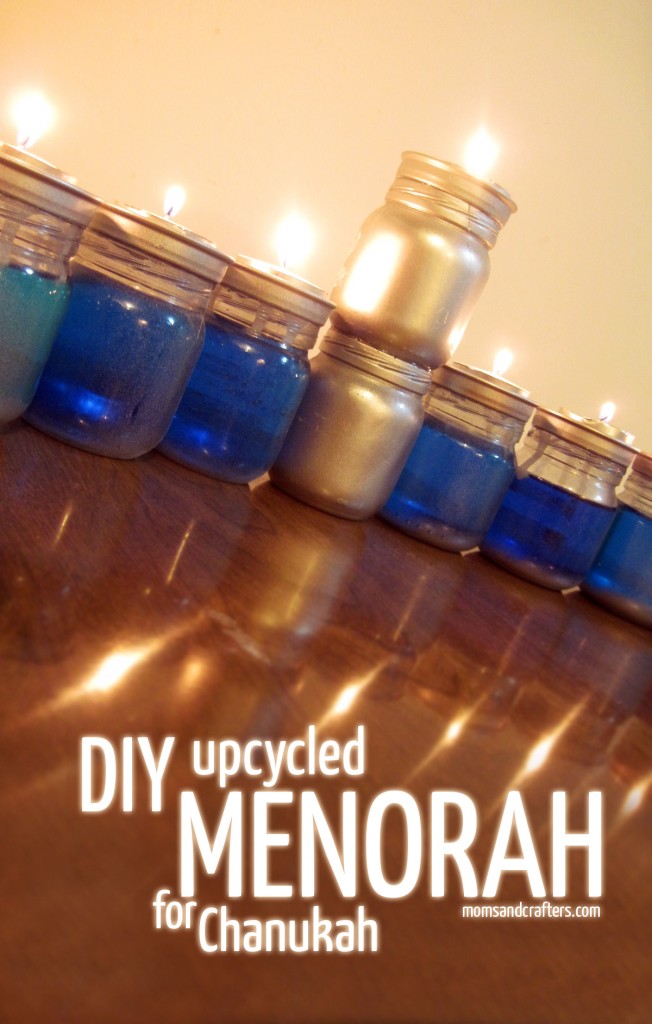 8.  Money Origami Star
Who doesn't love getting cash as a gift? Spice up the gelt you give with this fun origami star made of bills.