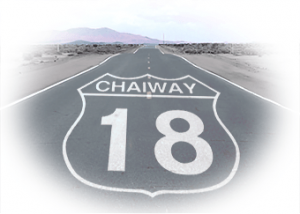 CHAIWAY 18 Newsletter
The Road To A Better Life…
Shalom
Welcome to The February 2016 Edition Of The Chaiway 18 Newsletter from Traditions Jewish Gifts.
An Exciting February
New and Exciting Gifts are Coming!
The 2016 Gift show is right around the corner and we're excited to see what's in store.
And because you receive our newsletter, you'll be one of the first to know about the 2016 new product line-up, so make sure to read our upcoming emails and visit the site often.
It's All About Love
Celebrate the one you Love – No matter how young or old your sweetheart is, we have a great selection of gifts that are sure to be cherished for years to come. Hint: Look to the right hand side of the page.
We've also included a recipe for this month that would help make the perfect romantic dinner for 2 or get together with other couples.
February Jewish Calendar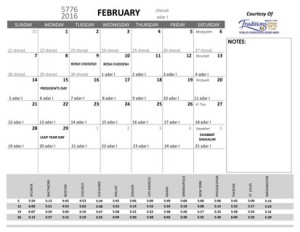 Honey-Soy Glazed Salmon
INGREDIENTS:
¼ c. seasoned rice wine vinegar
2 tbsp. toasted sesame oil
⅓ c. light soy sauce
⅓ c. Honey
2 to 3 tsp. chili-garlic sauce
1 tbsp. Chinese or Dijon mustard
1 skin-on salmon fillet
2 package shiitake mushrooms
1 red bell pepper
1 large bunch green onions
2 package instant microwave Jasmine rice
Toasted sesame seeds
DIRECTIONS:
Heat oven to 475 degrees F. Stir together 3 tablespoons vinegar, 1 tablespoon sesame oil, soy sauce, and next 3 ingredients; set aside 1/2 cup of sauce. Place salmon, skin side down, on a large parchment lined rimmed baking sheet. Brush with 2 tablespoons soy mixture.
Bake salmon at 475 degrees F for 8 minutes. Toss mushrooms and next two ingredients with 1 tablespoon of soy mixture. Scatter vegetables around fish in hot pan and brush fish with soy mixture. Bake 8 to 10 more minutes or until desired degree of doneness and vegetables are just tender.
Prepare rice according to package directions. Stir rice and remaining 1 tablespoon each of vinegar and sesame oil in a serving bowl; season with salt and pepper to taste. Lift fish from skin with two large spatulas and transfer to a platter with vegetables; sprinkle with sesame seeds. Serve with rice and reserved 1/2 cup sauce.
BOGOS Have Arrived at Traditions!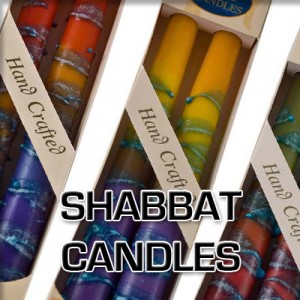 Traditions thinks that it's time to reward our loyal customers. We've created a Buy One-Get One offer for our most used and purchased item; Shabbat Candles.
Now when you buy 5 boxes of 12 Shabbat Candles, either all at once or cumulative, you'll receive your 6th box FREE.
In order to qualify for the BOGO you must register or login (if you already created an account) on our website so we can track your candle purchases.  Shipping is not included and will be charged separately.
BOGOS Apply To ONLINE ORDERS  ONLY
Helpful Tips
Remove Wax – Remove wax from candlesticks and drip trays by placing the item in the freezer for about an hour and then peel the wax right off. When the item comes back to room temperature, remove any wax residue with warm soapy water or wet cloth.
ONLINE Gift Catalogs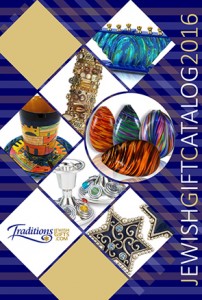 For an easy shopping experience, you might want to view our product selections through our interactive, flip style gift catalogs.
Packed with 100's of items in an easy to read and navigate format. Click the cover image on the right to view our catalogs.
Featured Items
Here's a couple of items we thought you might like.
No tags for this post.