CHAIWAY 18 Newsletter
The Road To A Better Life…
Shalom
Welcome to The August 2016 Edition Of The Chaiway 18 Newsletter from Traditions Jewish Gifts.
Coloring FUN for Adults

There's a new craze that's sweeping across the land and it's the Mandala Art Form: highly detailed and intricate artwork.
This beautiful art form has been translated into various coloring mediums that offer hours of immersive fun and a great way for reflection and stress relief
Traditions has procured a selection of this fantastic medium in the form of coloring books, calendars, artwork and pillows which are representative of Jewish symbolism.
This Mandala Art makes a GREAT Gift Idea For Adults And Teens… For Bar or Bat Mitzvahs, Holidays and More. Give The Gift Of Creativity.
August Jewish Calendar
Make sure to check out and download this month's calendar with Torah sections and candle lighting times.
Summer No Cook Recipe

Chicken Salad
In most areas, summer is really heating up and a refreshing chicken salad is just the meal ticket. Here's a great recipe to try.
2 cups shredded rotisserie chicken meat
3 big pieces jarred roasted red peppers, rinsed, drained and cut lengthwise into thin strips
½ medium red onion, thinly sliced
¼ cup chopped fresh parsley
¼ cup sliced blanched almonds, roasted
2 tbsp capers, with brine
Salt and pepper to taste
2 tbsp red wine vinegar

1 tbsp lemon juice
1 tbsp honey
1 tbsp Dijon mustard
 1. In a large bowl, combine the chicken, roasted peppers, red onions, almonds, capers and parsley. Salt and pepper to taste.

2. Combine the vinegar, lemon juice, honey and mustard in a blender and blend until emulsified. Pour in with the chicken mixture; stir to coat.

3. Serve cold and enjoy!
Helpful Tips
Coffee Grounds and Plants
If you're a coffee drinker and have some plants around the house or in your garden, give them a treat by adding used coffee grounds and gently mix it into the topsoil. It's a great way to amend your soil naturally and stimulate growth.
ONLINE Gift Catalogs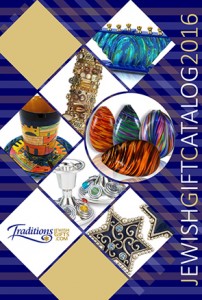 For an easy shopping experience, you might want to view our product selections through our interactive, flip style gift catalogs.
Packed with 100's of items in an easy to read and navigate format. Click the cover image on the right to view our catalogs.
Featured Items
Here's a couple of items we thought you might like.

No tags for this post.