TraditionsJewishGifts.com adds to their collection of unique Jewish gift ideas with their exclusive line of "CHAIWAY 18" gear.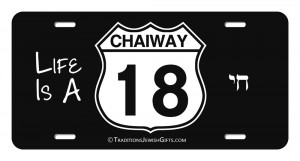 This exclusive design was created by Richard H., one of Tradition's Graphic Gurus.  The uplifting design makes you smile at the thought of taking your car and driving down the "chaiway" of life!
There is a License Plate in the collection that can be used on your car or hung on a wall as decoration.  There is a Car Magnet that is durable to use on your car but can also be placed on any magnetic surface inside.  Lastly, there is a "CHAIWAY 18" Key Chain.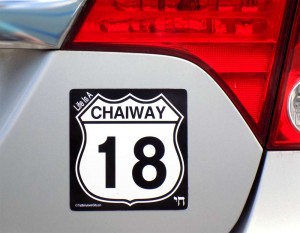 No tags for this post.